We are a leading provider of IT solutions for capture data from different measuring devices and prepare billing. We are present in the field of mass capture:
Utility services
The software is flexible and allows different billing methods (water, sewerage, waste, etc.).
Energy
Electricity and gas billing.
Industry
Analysis of industry data.
Tailored solutions
We offer tailor-made IT solutions.
An important advantage of the solution is that it allows you to combine the billing of several different services on one account.
The software solution is supported by several interfaces for integration with other information systems (SAP, IS21, GIS) and supports the export of documents in several formats (eSlog, XML). A web portal allows your service users to view consumption and enter meter status.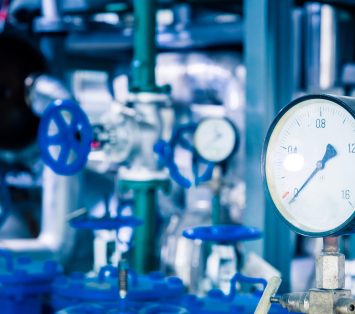 It includes interfaces for radio meter reading, consumption capture via web portals or the capture of data on the number of bin collections via web services. All these data are checked against expected and historical quantities, external temperatures and other influencing circumstances before being entered into the system. The outliers and indices are used to generate lists of potential errors which can be further examined at a later stage.
The software is flexible and allows for several different billing methods. It knows all combinations of main, sub-metering and add-on metering devices in several levels. In months when meters are not read, it can charge advances, and when readings are taken, it can settle differences or create overpayments. The difference between the main meter and the sub-meter can be apportioned in different ways: by percentage of consumption (%), by area, evenly or by other parameters. Meter consumption, meter output or contract quantities may be taken into account in the billing of services. Billing may be: regular, monthly, one-off, annual, half-yearly or date limited.
Invoices can be prepared and issued in different formats, either as ordinary, summary or special items. We can also prepare a file for printing special items or a file for automatic direct debits. We also have various printouts available, such as: printouts of invoiced and paid realisations, analyses by different service groups, systems, settlements, municipalities, profit centres or other classifications.
The software package includes a number of records that allow comprehensive data management of customers, contacts, connections, consents, contracts, metering points, power, containers, services, cost sharing, metering devices, consumption, notes, miscellaneous documentation, etc.